Shadowgun Legends von Madfinger Games kommt auf NVIDIA SHIELD TV
Donnerstag, 22. März 2018 — NVIDIA präsentiert Shadowgun Legends für SHIELD TV. Das grafisch beeindruckende Free-to-Play-Spiel von Madfinger Games ist ab sofort über den Google Play Store verfügbar. Spieler haben damit erstmals die Möglichkeit das Genre Massively Multiplayer Online First-Person Shooter auf NVIDIA SHIELD TV zu erleben.
Die Legende beginnt - und jeder kann mitmachen! Das Spiel bietet eine überzeugende Einzelspieler-Kampagne und kooperative als auch kompetitive Mehrspieler-Modi. SHIELD TV bringt den Free-to-Play-Shooter in einer beispiellosen visuellen Qualität mit präzisem Controller-Gameplay auf den großen Bildschirm. Innovative soziale Features, ein einzigartiges Ruhmsystem und Rollenspielelemente sind nur einige der Eigenschaften, die dieses besondere AAA-Spiel ausmachen.
"SHIELD TV erlaubt es uns, das Spiel an seine Grenzen zu treiben. Es hilft uns jeden Tag, neue Wege zu finden, das Spiel zu verbessern, die Leistung zu optimieren und das bestmögliche Spielerlebnis zu liefern", sagt Vojtech Jatel, Lead Programmer bei Madfinger Games.
Shadowgun Legends ist ab sofort im Google Play Store verfügbar.
Über MADFINGER Games
MADFINGER Games is a world-level player and dominant force in multimedia entertainment. Founded in 2009, MADFINGER'S apps quickly shot to the top of the charts in sales and achieved #1 game spot in more than 100 countries. Since then, MADFINGER's games have been downloaded more than 190 million times. Much of this is down to MADFINGER'S signature stunning visuals and excellent gameplay experiences, for which they have been recognized with a series of prestigious awards.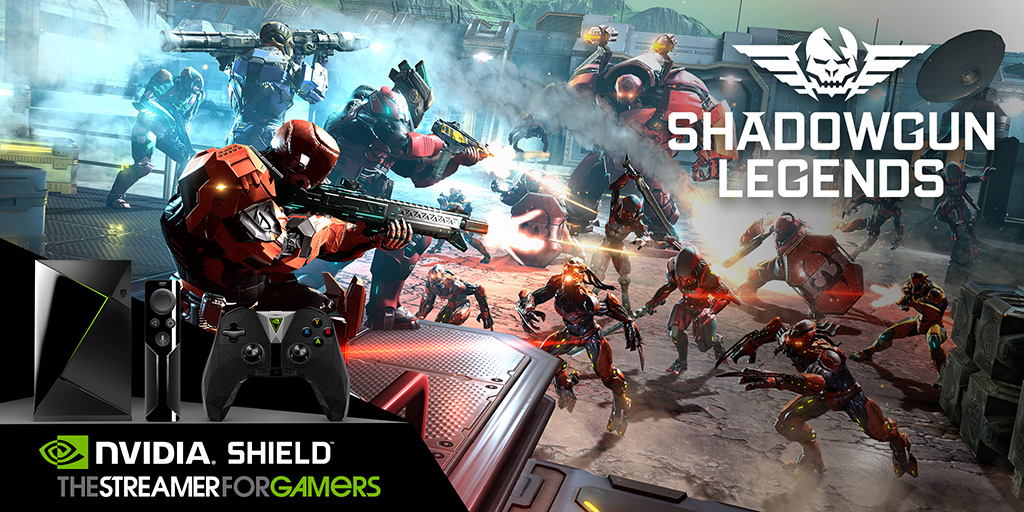 Kontakt
Jens Weisheit
Account Manager